Night Care – What to do if impurities, wrinkles, or dryness characterize your complexion and you want healthy, smooth, and even skin? The answer: A skin routine is needed that cares during the day and integrates the proper night care! In this article, you will find suitable night creams for your skin type – with and without fruit acid.
Differences Between Day Creams And Night Creams
If you like it minimalist, you may wonder whether there is a need for different creams for day and night. Especially with problem skin and unwanted skin changes: Yes!
During the day, the skin faces numerous environmental influences, such as sun and air pollution. In addition, many people prefer lighter textures that easily combine with day make-up.
Another aspect is the shine factor: the formula of day creams is put together, so they do not leave an excessively shiny film.
At night, on the other hand, the skin has time to regenerate and to benefit optimally from nourishing care. In addition, night creams often contain more lipids (fats) that support the skin's repair processes. Night creams are therefore highly recommended, especially for dry skin.
Fruit Acids Are Ideal Active Ingredients For The Night?
Another advantage of night creams is that components can be used that are not used in day creams: fruit acids (AHAs), such as glycolic acid, have numerous advantages so that dermal cosmetic skin care would be inconceivable without them.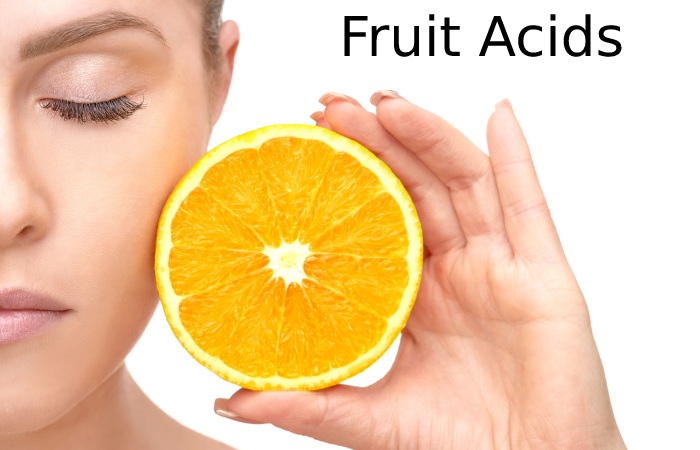 Excerpt from the effective spectrum of fruit acids:
Retention of moisture
Activation of tired and sagging skin
Refine pores
Boost skin renewal
Preventing inflammation
Necessary – Due to their peeling properties, fruit acids increase sensitivity to UV radiation. It reduces their usefulness for day creams, but they can score even more for night-time care due to their various effects. If you use fruit acid products in the evening, you should use a sun protection factor the next day to protect your skin.
In the following product tips, there is also a night care product for every skin type that contains fruit acid.
The Optimal Night Care For Dehydrated Skin
Lipid cream advanced – Dry skin prone to neurodermatitis needs moisturizing and active ingredients. This care cream strengthens the skin barrier and soothes the complexion.
Fruit complex – packaged in the correct formulations, fruit acids are well suited for dry, sensitive skin. This mild fruit acid cream moisturizes and soothes the skin.
The Ideal Anti-Aging Night Care
Revitalizing cream – If you are looking for intensively nourishing care that also has a skin-smoothing effect, this care cream is the best choice. Thanks to the vitamin complex, your skin recovers from oxidative stress at night.
Fruit complex plus C – This night care product offers additional power to combat wrinkles. The combination of fruit acid and vitamin C improves the skin structure and refine the complexion.
The Perfect Night Care For Oily And Impure Skin
Fruit complex body & face lotion – Fruit acids are ideal for blemishes such as blackheads (comedones) because they have a horn-dissolving (keratolytic) effect. In combination with urea, this lotion also provides valuable moisture at night.
Clarify skin – The light gel cream has a clarifying and soothing effect on the skin. In addition, it inhibits inflammation and protects against harmful oxidation.
Conclusion
Maintaining skin care is the best way to have healthy skin. Night care is also as essential as daycare. The skin relaxes and recovers during the night. So, night creams play a significant impact on the skin.