The multitasking beauty products by skin type get the job done regarding makeup, skin, and hair. Luckily, there are tons of beauty multitaskers out there that you didn't even know had multiple uses, and you probably already have some of them.
To help remove online retail stores' clutter, we've rounded up the best multitasking beauty products and all their uses so you can take care of yourself with as little time and exertion as possible. So whether you're looking for a sheer blush that can use as an eyeshadow, a creamy moisturizer that can use as a highlighter, or a nourishing oil to use on your face, hair, and body, this list is multitasking beauty products for you.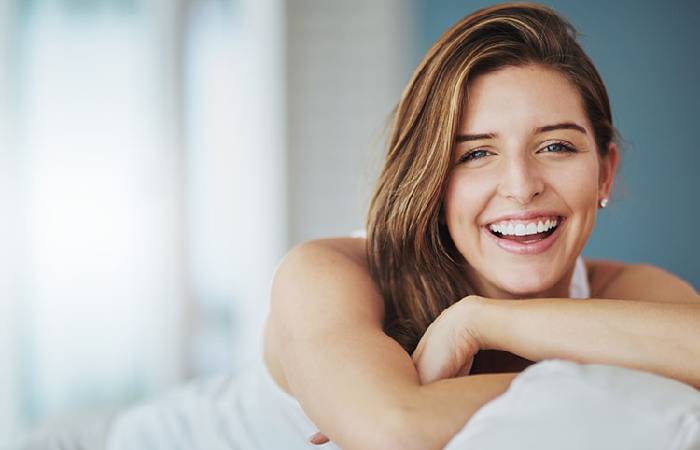 CoverGirl Perfect Point Plus Eyeliner
You seriously underestimated your brown eyeliner pencil. Priming your lashes is just the beginning (especially if your pencil is softer, like CoverGirl Perfect Point Plus Eyeliner). Next, scribble on your eyelids or in the crease of your eyes. And blend the pigment with your finger to mimic brown eyeshadow. Finally, lightly tint your brows or dab onto your cheekbones to give some contour. And if you've ever wondered how you'd look with freckles, makeup artists often use a brown pencil behind the scenes to create the illusion of mottled skin.
Garnier Fructis Triple Nutrition Miracle Dry Oil
Garnier's Best of Beauty award-winning blend of avocado, olive and almond oils will get you covered from head to toe. Triple Nutrition Miracle Dry Oil can be a no-rinse conditioner for damp hair, a shine enhancer for dry hair, and a protector against chlorine and salt water if you spray your hair before soaking it in water. First, massage your face before applying makeup for a dewy glow. Then after you're complete with all that, spray it on your arms and legs for smooth skin.
Shiseido Synchro Skin Invisible Silk Loose Powder
If you're like us, you've had colourless loose powder for years, and the bottle is still half full (in our case, it's Shiseido Synchro Skin Invisible Silk Loose Powder). You've limited its potential by only using it to smudge glitter—makeup it by keeping loose powder nearby when applying bronzer. If you go overboard, all you have to do is apply colourless powder over your bronzer to reduce harsh lines or excess pigment.
Vaseline Original Petroleum Jelly
You already know petroleum jelly soothes chapped lips, softens rough skin and cuticles, and protects your nose and cheeks from windburn outdoors. But you can also hide a tub in your bathroom cabinet to remove your makeup.
Dr Bronner's Replenishing Organic Coconut Oil
The best beauty secret of catwalk models is not their great DNA. Okay, yes, but after that? Coconut oil. "Coconut oil is rich in fatty acids. It's a great moisturizer". "It's also a dry oil, so it absorbs quickly, leaving a shine, no shine." Miracle oil has the same effect on dry hair. Coarse and coarse hair types can use as a shine serum, deep conditioner, and blow-dry prep.
Dr Pawpaw Original Multi-Purpose Soothing Balm
With an unscented blend of hydrating papaya extract, aloe vera, and olive oil, Dr Pawpaw's instantly recognizable multipurpose soothing balm is perfect for treating dry, chapped lips, but that's not all. Apply this thick, but non-sticky lotion to your cuticles or anywhere your skin feels rough. Or use the tinted version as a wet stain for lips and cheeks.